Indeed, as I reported a couple of times in the past, local authorities, be it
government or police, enjoy it creating more pollution and are proud enough to show it in China Daily.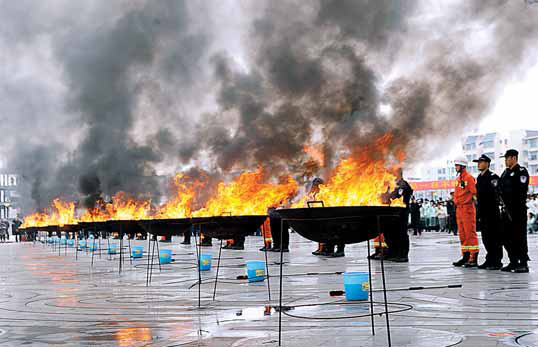 Caption of the picture in China Daily 12 March 2014: Police in Ningming, Guangxi Zhuang autonomous region, burn 1 metric ton of confiscated narcotics on Monday. The drugs, including heroin, were seized along the China-Vietnam border since the start of 2013. LI BIN / XINHUA
Fortunately some in the government are a bit more educated, a recent huge haul of counterfeit cigarettes was burned in a power plant.
When will they learn? And then Premier Li Keqiang calls for "war on pollution".
Duh.